This year Halloween falls on Saturday night. It means more trick-or-treaters, more partygoers, more alcohol use, and more careless drivers are expected in our neighborhoods. It also means more reasons to worry about your Elderly loved ones — regardless if they stay Home or decide to go out and visit with friends.
What if your Mom and Dad decide to visit with friends on Halloween?
Your parents pride themselves on being independent and able to drive — even though their eyesight and driving skills may sometimes raise your eyebrows. Considering that the most popular trick-or-treating hours are between 5:30 PM and 9:30 PM, Mom and Dad have to be especially alert for kids crisscrossing the streets during these hours. Most children will be with their parents, but some will be unattended. It is important to drive slowly, especially in residential areas, use extra caution when backing up, turning, entering and exiting driveways. 
Halloween decorations often serve as billboards that attract the drivers' eyes and compromise safe driving practices. Talking on a phone while driving — even if the talking is done only by the passenger — is extremely distracting to the driver and therefore dangerous. The best advice is to turn off the phone and pay attention to the road and traffic situation only.
Kids freely crossing the streets is not the only risk during this spooky night. Your Elderly Mom or Dad should be especially watchful for drunk drivers. According to the National Highway Traffic Safety Administration, over the five years from 2007 to 2011, 23% of pedestrian fatalities on Halloween night involved a drunk driver.
When parking a vehicle, it is better to choose flat and well-lit areas. In order to prevent theft and damages to a car, all valuables should be removed from the interior or moved into the trunk, and the car should be locked. 
If Mom and Dad do plan to go out, in order to scare away potential criminals, their Home should be well-lit.
What if your Mom decides to stay at Home?
In most cases, your Mom would probably prefer to stay at Home and avoid any driving-related anxieties. In this situation she will be facing a wide array of visitors asking for trick or treat. If she owns the house, to preclude any liability claims, she needs to ensure the premises are safe and do not pose any risk to visitors. Doorsteps, walkways, porch and front yard should be clear of anything — wet leaves, garden hoses, electrical wires — that a child or any guest can trip over and fall. On Halloween night the house should be well-lit, so check if all light bulbs are working. Well-lit house will also scare away potential thieves or vandals.
Jack-o-lanterns are irreplaceable symbols of this late October holiday. Our Elderly are old-school and sometimes may be tempted to use real candles to light them. Doing so can turn out to be a fire hazard. To prevent accidental overturn of the carved lantern, Mom should keep it on a flat, sturdy and non-flammable surface, such as cement, stone, or granite. The National Fire Protection Association reports that Halloween decorations cause more than 1,000 fires every year. Instead of real candles, battery operated candles or glow sticks may be used. 
When trick-or-treaters come, and Mom chooses to treat them, it is safer not to let the visitors inside the house. Your loved one's pets should be kept at a safe distance from Halloween guests too. Even the most peaceful dog can be scared to death by witches on broomsticks or Darth Vader-like costumes.
We are just a few days away from the special night. Talk to your Mom today to see if she has any plans for Halloween. If she plans to be away, you can ask neighbors to keep a watchful eye on the house. If she prefers to stay at Home, discuss the above concerns and solutions. If you are planning to be out of town, ask a Caregiver to attend to your Mom's needs, or call her regularly to make sure she is well.
We wish you and your loved one a Safe, Happy and Spooky Halloween. 
Ask Shawn to schedule
Home visit today
Where flowers bloom,
so does love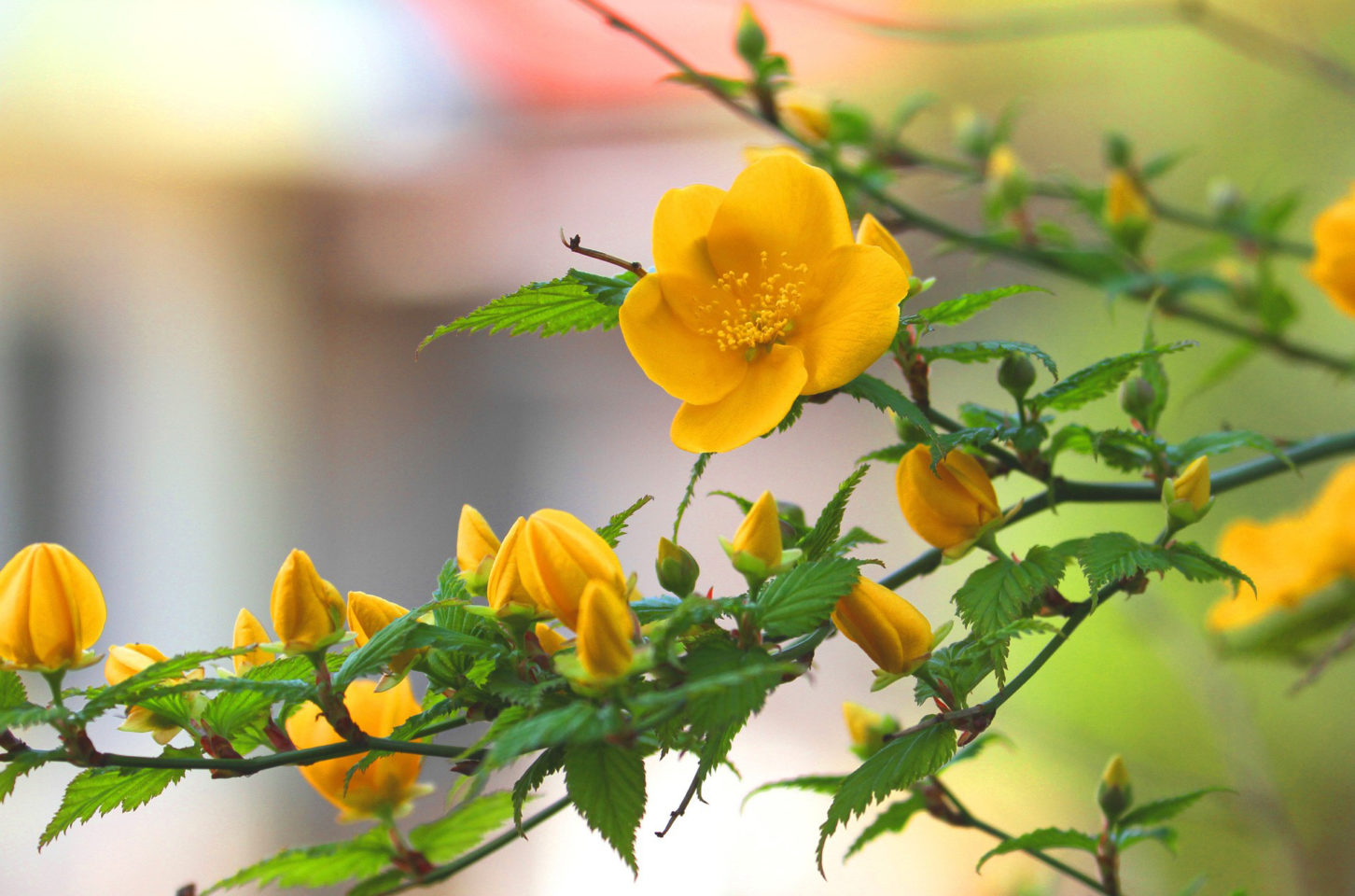 I just wanted you to know how much I appreciate the efforts of one of your aides, Kim. She regularly goes above and beyond the "call of duty". She is patient and knowledgeable (…).
It would be nice to give her an award if there was one to be given.
Patti C. of Rome, Georgia
Ask Shawn to schedule
a Free, In-Home
Needs Assessment visit today